When installed correctly, built-in landscape lighting can be a pretty and practical addition to your home. Here are some benefits and pleasingly practical uses of landscape lighting that you may not have considered before.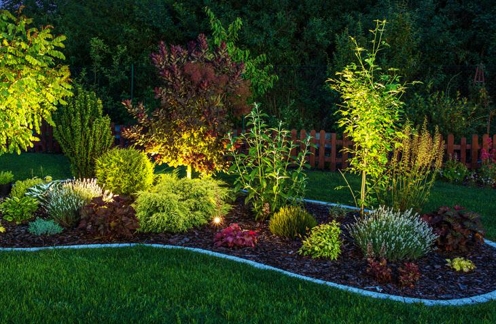 Improved Safety
When it's dark outside, it's all too easy to trip or stumble with no light to see where you're going. Anything can become a hazard: a stone step, an uneven path, or even a garden hose. While some falls only cause a few scrapes or bruises, others can cause serious injuries, especially for the elderly.
At the very least, everyone needs landscape lighting for their front and back porch to prevent accidents caused by poor visibility. In some cases, it could even save you from a lawsuit.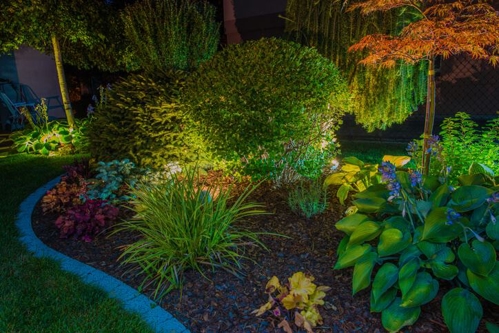 Better Security
While a few extra lights might not seem like much of a security measure, outdoor lighting has been proven to deter residential crime. In a neighborhood, if your property is well-lit, burglars know there's a bigger chance that they'll be seen robbing your property. More than likely, they will choose a different home with less lighting.
Landscape lighting also makes it harder for someone to take you by surprise outside your home. During winter, the days are at their shortest, and many people return home after nightfall. At the end of the day, it feels much safer returning to a well-lit property where you can clearly see if someone's lurking there or not.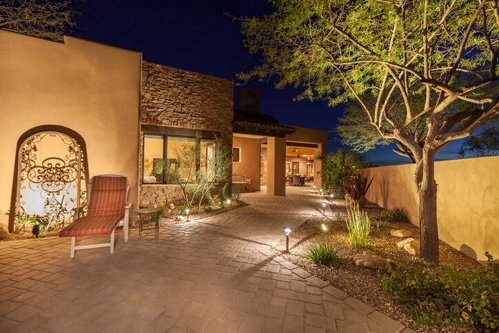 More Outdoor Enjoyment
If you enjoy being outside in the evening, short days can cheat you out of time spent outdoors in your yard. With a well-lit patio and backyard, these outdoor spaces become an extension of your living area--as well as a great place to entertain guests! You can get creative with your lighting, using different types of lights and various colors and tones to accentuate your plants and hardscaping.
Call All Electric Services today at (407) 890-7782 or contact us online to request a free estimate or to make an appointment for lighting services in Lake Mary.